A network you can rely on - powerful, trouble-free and demand-oriented.
As one of the most important means of communication for modern companies, their own network should be solid, reliable and efficient. Failures and disruptions can lead to high costs and impediments in the workflow. To avoid this, we develop networks to the best of our knowledge. We are specialists in designing and developing locations with modern and functional IT infrastructure. From planning to implementation to rollout, we accompany our clients every step of the way to ensure a smooth start-up.

Our many years of experience and in-depth expertise enable us to always find the best solution for our customers. The market offers a wide range of possibilities - we find the right solution adapted to the individual needs of our customers.
Today, no computer should be without a firewall. It reliably protects data traffic as well as sensitive data that must not fall into the hands of strangers. If this important protection is missing on the computer, strangers can easily gain access and cause irreversible damage. We analyse which firewall is the right one and then make a recommendation for the protection of your valuable data.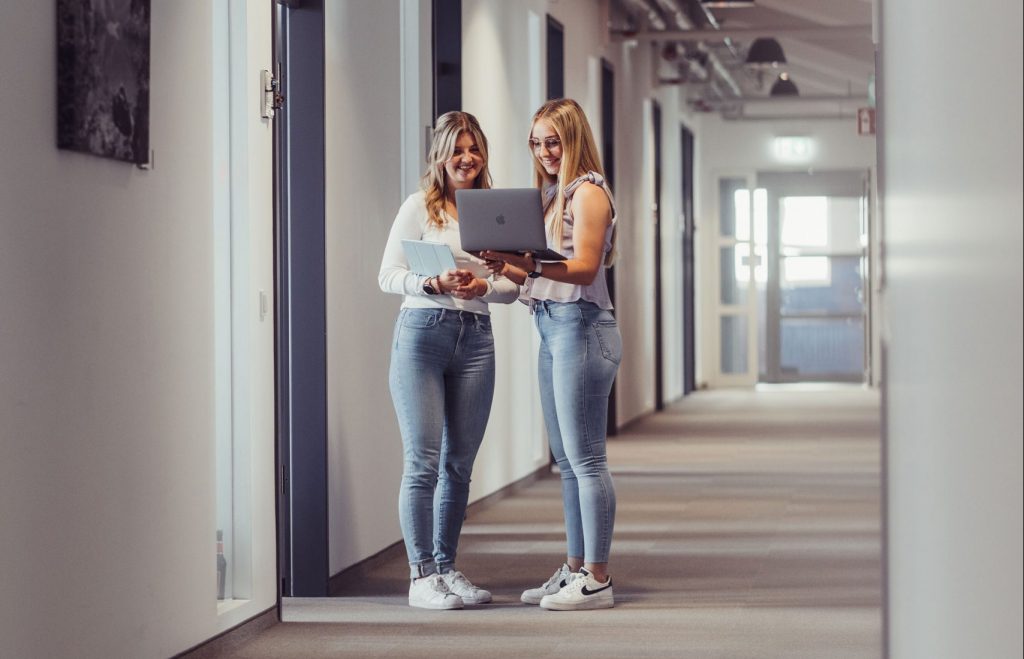 We plan and design high-performance IT infrastructures that are sensibly adapted to the individual needs of our customers. Together we plan how productivity and workflows can be sustainably optimised with professional IT operations.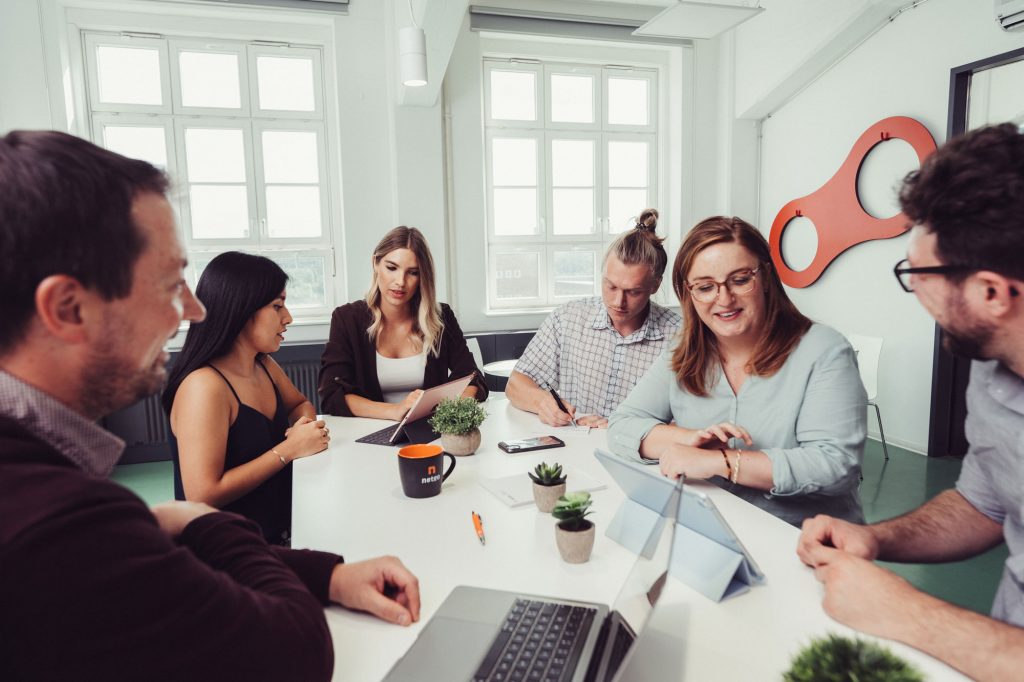 How can companies connect to the Internet as quickly as possible and what scope of services is required?
We analyse the actual need and base our recommendation for a fast, secure and powerful connection to the internet on this.
An Internet connection via LAN means a connection to the Internet via cable. The biggest advantage over wireless access is the speed that the LAN connection delivers. In addition, the susceptibility to interference is much lower, while the transmission rate and response speed are significantly higher. Another concise advantage is the increased security due to the direct connection via cable.
Internet via WiFi is above all flexible. The internet can be accessed from anywhere and with all devices without the need for a cable. WiFi also offers full flexibility in terms of the number of users. Employees as well as guests can access the internet without any problems and to the full extent.
Microsoft technologies have long formed the basis of corporate networks.
Whether you are a customer from the classic SME sector or a start-up / e-commerce company. Almost all of our customers use a large part of the Microsoft technology portfolio.
The Active Directory is the central point for user and client administration. The Exchange server serves as the central communication and collaboration tool (alternatively Google Apps for Business or Office 365). Furthermore, terminal servers are often used to minimise the maintenance effort in the client area or for working at remote locations. The data from ERP systems and industry-specific applications are stored in Microsoft SQL databases and these form the basis for business intelligence solutions.
Of course, in almost any network, all clients run on Windows. Mixed environments with Mac and Linux clients can also be easily realised and smoothly integrated into Microsoft domains.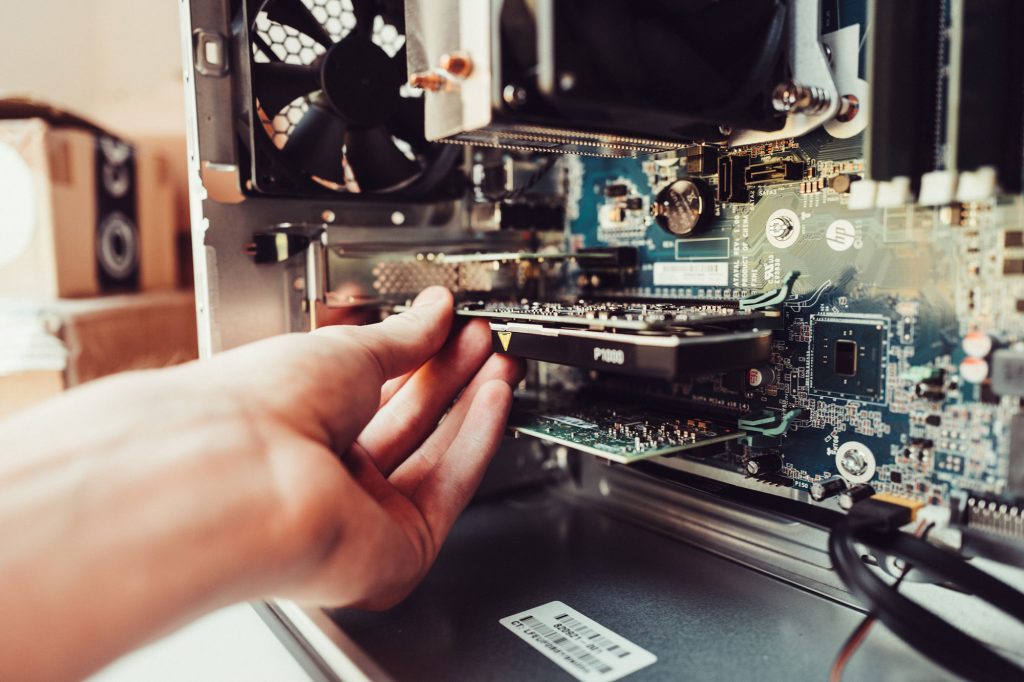 With our trained colleagues, we realise even the most complex environments (highly available, distributed across various locations, etc.) on the basis of Microsoft technologies.
Work productively from anywhere with Microsoft Exchange
Enjoy the benefits of hosted email and the flexibility of working independently with increased productivity and full control.
Advantages of Microsoft Exchange
The Exchange server serves as the central communication and collaboration tool (alternatively Google Apps for Business or Office 365). Furthermore, terminal servers are often used to minimise maintenance in the client area or for work at remote locations. Thanks to advanced functionality, data is securely and reliably protected. Anti-spam software and anti-spam filtering provide the necessary security for mailboxes. In addition, data loss prevention (DLP) ensures that sensitive data is not accidentally sent to unauthorised persons.
Identity and access management for the cloud
Azure Active Directory is Microsoft's cloud-based identity and access management.
Advantages of Microsoft Azure Active Directory
The central administration of user groups and individual users is made much easier thanks to numerous solid functions. What used to require countless different components now comes as a "complete solution" from the Microsoft Cloud. Applications can be accessed quickly and easily by logging in once with company credentials. Access is via a personal web-based access area or mobile via the app. The management of corporate directories and identities is also possible with Azure AD. Access rights of different employees to Microsoft web services such as Azure, Office 365, Dynamics CRM Online, as well as to thousands of other non-Microsoft-based applications can be managed easily and centrally.
Intelligent, business-critical applications with a scalable hybrid database platform
Harness the power of your data with the secure and scalable SWL Server 2016 database platform.
Scalable data management is needed to meet the growing needs of a business. With easy workload mobility between data centre, private cloud or Microsoft Azure, the flexible data platform SQL Server 2016 offers a scalable solution for secure and professional data handling. The focus is on simple and secure data management.