For us, telephony is not just a side show, but an integral part of our business.
IT und Telefonie bauen aufeinander auf und funktionieren optimal, wenn der Betrieb aus einer Hand erfolgt. Dein/e persönliche/r Ansprechpartner*in koordiniert die Beschaffung einer Telefonie-Lösung nach deinen Wünschen. Wir beraten dich bei der Auswahl und führen dich durch die Möglichkeiten, optimal und effizient zu kommunizieren. Durch viele umgesetzte Telefonie-Projekte können wir dir jederzeit Best Practices aufzeigen.
Selbstverständlich installieren wir die Telekommunikationslösung deiner Wahl, warten diese und schulen deine Mitarbeitenden vor Ort. Ob computergestützte Telefonie (CTI) oder VoIP-Plattform, in enger Zusammenarbeit mit dir sorgt dein/e Techniker*in für die Einrichtung der passenden Lösung – inklusive aller relevanten IT-Komponenten.

Weitere Services im Bereich Telefonie sind unsere branchenspezifischen Lösungen für Hotellerie und Call Center sowie Telefonie-Lösungen mit integrierten Standorten. Unsere Schwestergesellschaft workbees bietet dir zudem den Service einer unabhängigen Analyse deiner Festnetz-, Mobilfunk- und Datenverträge. Gerne kümmern wir uns bei Bedarf um den Abschluss neuer Verträge sowie die Koordination und Organisation aller notwendigen Schritte mit den Netzanbietern.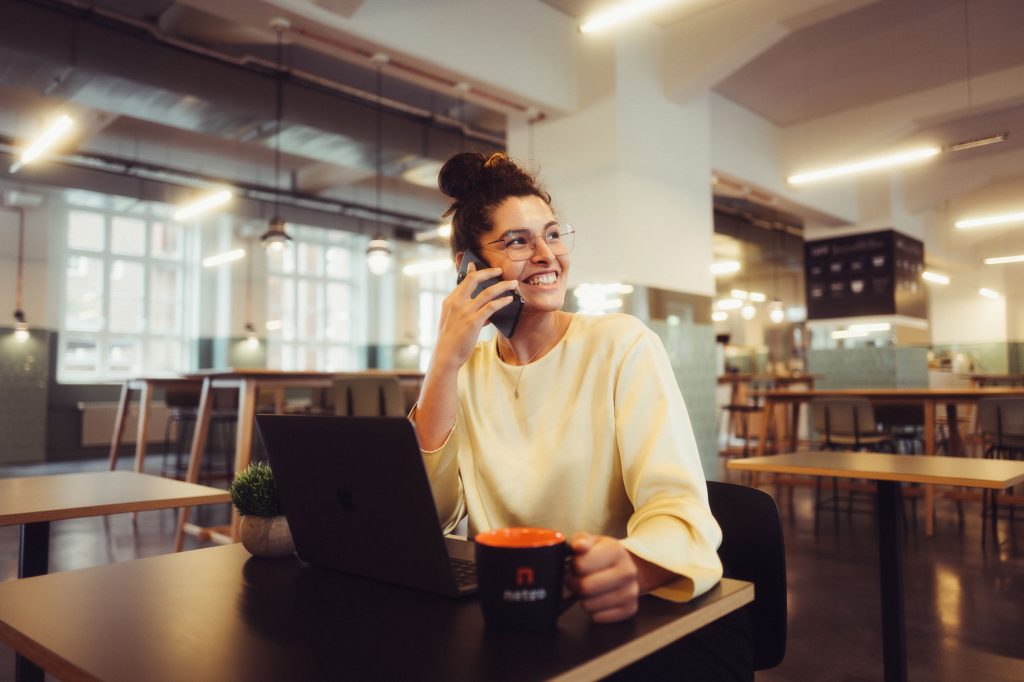 In the near future, telecommunications providers will switch off the existing ISDN network and replace it with the IP network. This makes the classic solution of an analogue telephone system obsolete and an alternative is required. We are happy to support you in the entire changeover process.
With video conferencing in the best quality, you can bridge physical barriers. Use the diverse possibilities of video conferencing for meetings or real-time collaboration with colleagues or partners.
Customers from all industries trust our service