For us, telephony is not just a side show, but an integral part of our business.
IT and telephony build on each other and function optimally when they are operated from a single source. Your personal contact coordinates the procurement of a telephony solution according to your wishes. We advise you on the selection and guide you through the possibilities of communicating optimally and efficiently. Thanks to many implemented telephony projects, we can show you best practices at any time. Of course, we will install the telecommunication solution of your choice, maintain it and train your employees on site. Whether computer-assisted telephony (CTI) or VoIP platform, your technician will work closely with you to set up the right solution - including all relevant IT components.

Other services in the area of telephony are our industry-specific solutions for hotels and call centres as well as telephony solutions with integrated locations. Our sister company workbees also offers you the service of an independent analysis of your fixed network, mobile phone and data contracts. If required, we are happy to take care of the conclusion of new contracts as well as the coordination and organisation of all necessary steps with the network providers.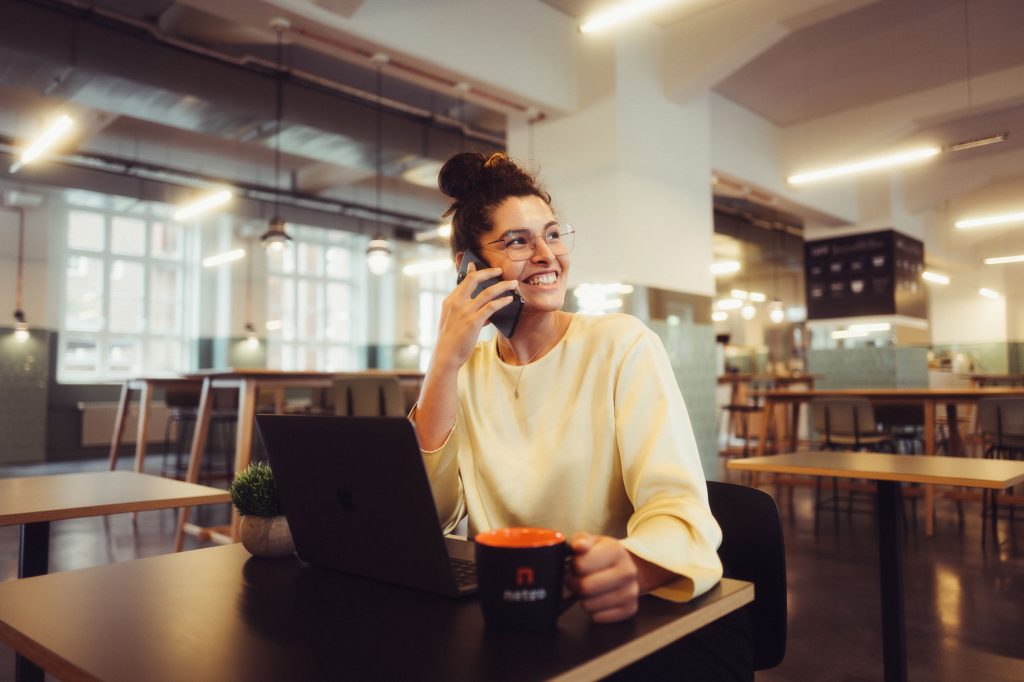 In the near future, telecommunications providers will switch off the existing ISDN network and replace it with the IP network. This makes the classic solution of an analogue telephone system obsolete and an alternative is required. We are happy to support you in the entire changeover process.
With video conferencing in the best quality, you can bridge physical barriers. Use the diverse possibilities of video conferencing for meetings or real-time collaboration with colleagues or partners.
Customers from all industries trust our service