We accompany the migration process of your company step by step
commehr combines automated processes and personal support. We are more than a tool. We are your ideal partner for the entire migration process, from planning to implementation and follow-up.
commehr Migration Service is a professional migration at a fixed price per user. In many years of practical experience with various types of migrations, we have been able to automate the processes to such an extent that we are now able to offer the entire process at a fixed price. We develop a migration strategy together with you and put your requirements and goals into practice. The migration itself is accompanied and monitored throughout the entire process by our migration specialists.
commehr looks back on years of practical experience. For this reason we support you with the most different types of migration.
Our included services for you

Preparation and setup of the desired target system

Precise scheduling and coordination with the customers

Migration of data, if desired also outside business hours

Handover of the cleanly migrated system and regular status updates

We do migrations 1x right. Your satisfaction is our main goal!
The phases of implementation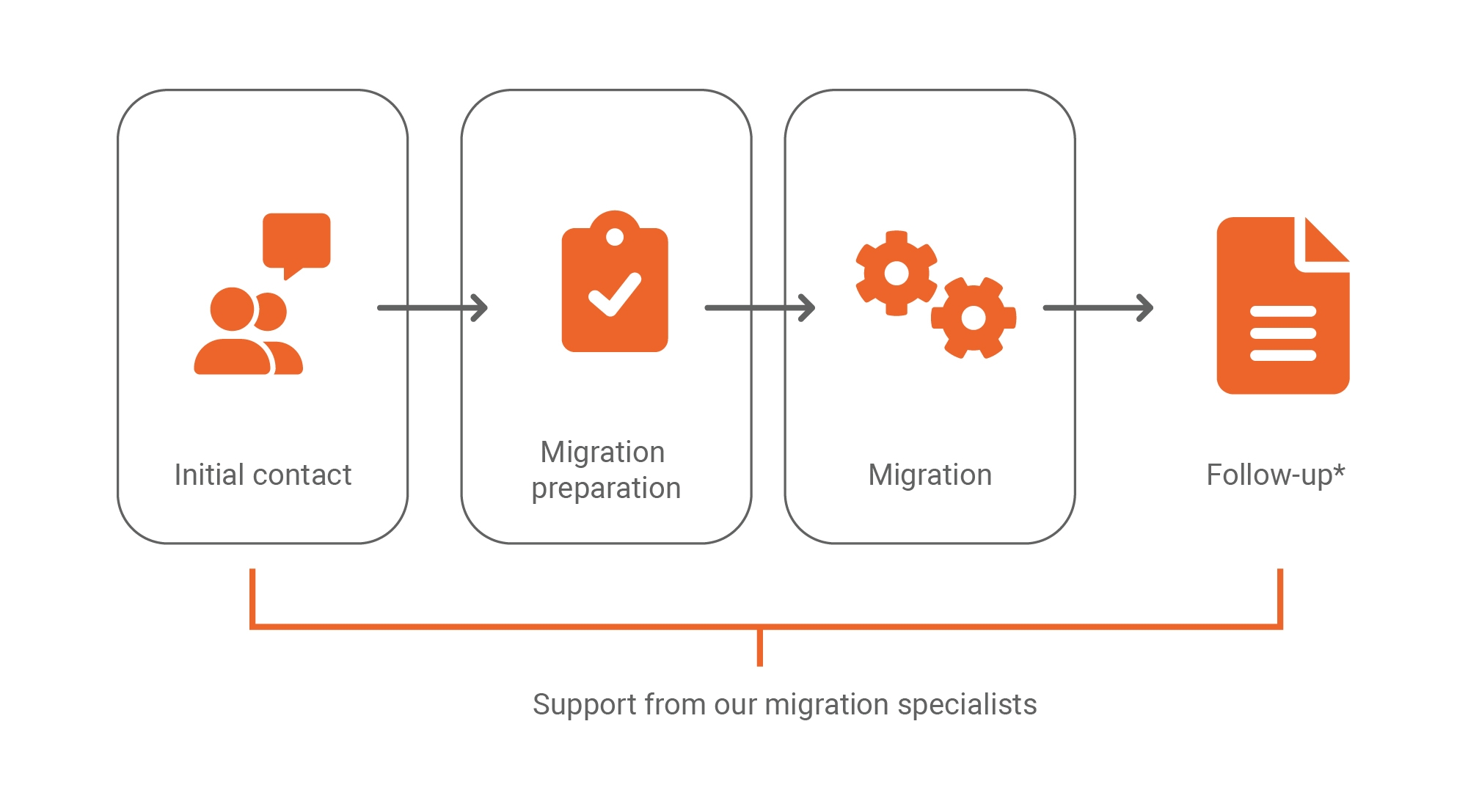 We're happy to prepare an individual offer for you.
Please fill out our online questionnaire in advance. This will help us to respond to your specific needs. If you need assistance, please contact our sales department.
Frequently asked questions
Download information sheet
Interested or have questions?